A simple, powerful business planning tool
Brixx is used by people with a range of different levels of financial experience and expertise. Whether you're planning your first startup or are a seasoned finance professional, there's a set of features in the Brixx toolbox that's right for you.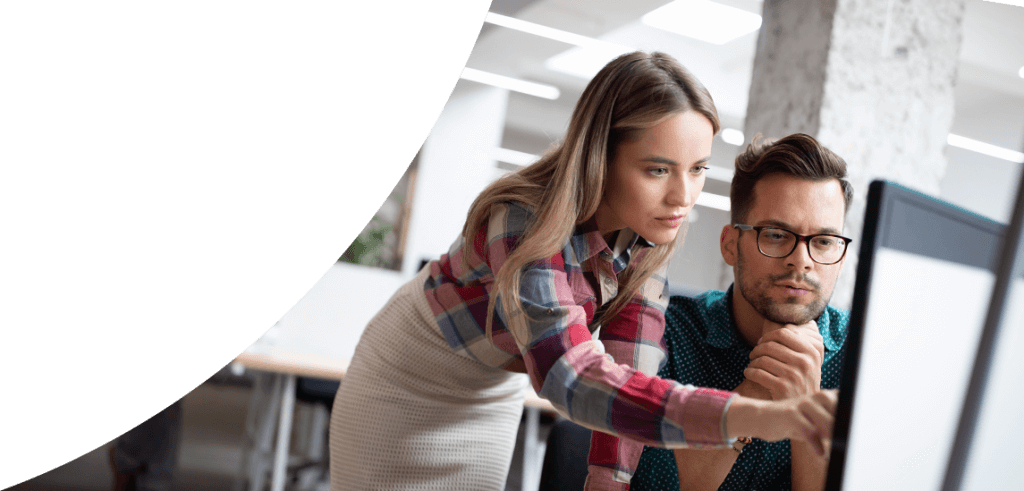 Flexible features designed around you
Easily create cashflow projections to help you track your business cash
Create 10 year forecasts that inform key strategic business decisions
See all cash in & out in detailed charts & reports
Works for all industries and both product or service businesses
Set assumptions around payment terms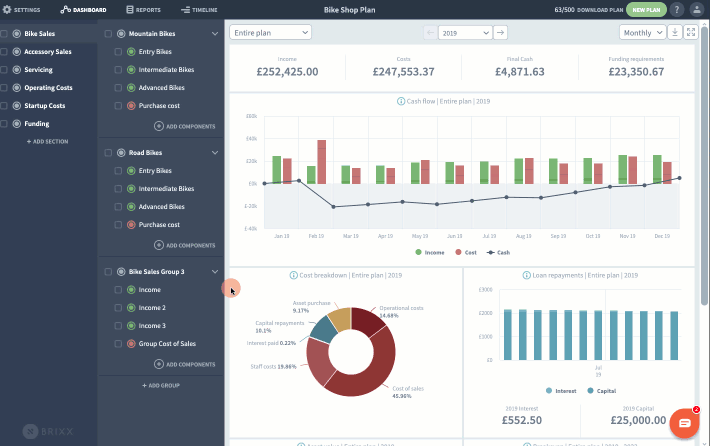 Forecast calculators do all the hard work for you
Forecasts are made from modular components
Each component calculates a salary, loan or sale for example
The accounting is seamlessly completed behind the scenes
Build complex financial plans with simple building blocks
The versatile financial timeline puts you in complete control
A project timeline view for all business activities
Each row controls when figures impact your reports
Drag and drop start or end dates
Shift entire projects in time
Perfect for testing date sensitive scenarios
Automated accounting makes generating professional reports simple.
Profit & Loss, Balance Sheet and Cashflow
Smart, professional layouts
Break down rows to trace the origin of any number
Double entry accounting handled for you
Change an activity and all reports update
Share and collaborate on your numbers with ease
Add a team of 5 collaborators to your account.
Collaborate with your team in real time.
View earlier plan versions with our version history tool.
Add free viewers with non-team member access.
Scenario testing to explore 'what ifs'
Highly flexible for rapidly testing changes
Copy entire plans or parts of plans to create variations quickly
Switch on or off different parts of your plan
Easily add new projects separate to normal business activities

You'll find all the tools you need to plan your business...
1-10 year forecasts
Explore your long term goals
Professional charts & reports
Visualise your financial future
Rapidly explore scenarios
Instantly ask "what-if" questions
Quick start templates
SAAS, e-commerce, hospitality and more!
Share plans in real-time
Share plans in real-time
Actuals vs forecast
Analyse your performance
Double-entry handled
All the accounting is calculated by the app
3-way forecasting
Automatically generates 3-way statements
Automated tax forecasts
Corporation Tax, VAT, GST and sales tax
Get started FREE with Brixx today
and take the first steps to planning your business' future development
Start your free trial