Start a trial and find the right solution for your business
Get started with a FREE 7-day trial of our software to discover how the full power of Brixx can help your business. You can upgrade at any time or continue using the FREE version of Brixx at the end of your trial.
Compare features in more detail
Core Features

Foundations

Essentials

Professional

Enterprise

Unlimited sharing & collaboration

Share your plan to anyone with editor or viewer permissions. Anyone can create a Brixx account for free to access a plan you share to them.

Dynamic financial timeline

Adjust the start and end date of every financial activity in your plan using an interactive drag and drop timeline. Perfect for testing scenarios around product launch dates or employee start dates.

Industry templates

Get started quickly with a range of industry templates that you can customise to fit your specific business or build your own model with complete flexibility.

Revenue calculations

Project all your products or services with a range of tools that help you calculate your revenue.

Expenditure calculations

Project all your costs with dedicated tools for calculating activites like employee salaries and, inventory and cost of sales.

Asset calculations

Project all your asset forecasts with Brixx automatically handling complex calculations like fixed asset deprecation and inventory purchases and expenses.

Funding calculations

Plug the funding gaps in your model with loan and investor calculators. Interest and repayment calculations are handled for you.

Tax calculations

Brixx automates the complex calculations around VAT, GST, Sales Tax and Corporation Tax, automatically calculating your future tax bills.
Integrations & Outputs

Financial dashboard

The Brixx dashboard automatically generates from your model and adapts to every change you make allowing you to visualise your scenarios with ease.

Budget report

The core report for understanding the financials behind the main activities of your business. It includes all sales and expenses from primary operations.

Cash Flow, Balance Sheet and Profit & Loss

Your Brixx model outputs detailed 3 way financial statements, beautifully formatted which can be expanded to breakdown all the figures from your model.

Industry reports

Additional reports that focus on specific areas. For example, our inventory report provides all the financial ramifications to changes in stock over your forecast.

Export to PDF/PNG

Export any report in Brixx to PDF or PNG

Export to Excel

Export any report in Brixx to Excel

Crunch integration model set up

Get started quickly from Crunch with income and cost categories set up and populated by the last 12 months of your historical data.

Xero integration - model creation

Get started quickly from Xero with income, cost, asset and finance categories set up and populated by the last 12 months of your historical data.

Xero integration - actuals automation

See your historical data automatically populated and compared against your forecast without any data entry. The automation will bring in fresh figures every day or on demand.
Support & Onboarding

Email support

Get quick responses from our Support Team via email during UK business hours.

Live chat support

Talk to one of our friendly Support Team directly in our web chat during UK business hours.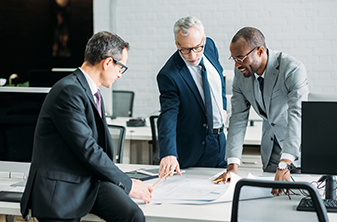 Looking for a more tailored solution?
Why not book a call with one of our team to discuss your requirements and about discounts for larger implementations.
Book a call today
Any Questions? We're always here to help
The team at Brixx have been developing and building ground breaking financial modelling tools for over 20 years. We are a cooperative and friendly bunch and are dedicated to helping our customers get the most out of Brixx.
Here are some of the most common things we're asked about Brixx. If you've a question about what Brixx can do or how it will help your business we'd love to hear from you.
Do I need a financial background to use Brixx?
No. Brixx is a powerful tool for finance professionals and business owners alike. It's designed to be easy to use for anyone with an understanding of their business. All double entry accounting is automated for you and plans are built out of common-sense components.
Do you provide support or training?
Which countries does Brixx work in?
You can choose to plan in all major currencies and we have people enjoying Brixx from over 80 countries across the world.
Organisations are ways of structuring how people access plans in Brixx. You can invite people to be members of an organisation, making it easy to manage their access to the plans created in that Organisation. Each Organisation provides a dedicated space for planning which you can control access to.
A plan is a model of a business. You can use different plans to model multiple scenarios for the same business, or use each plan for a different business or project. How you use the plans available on your subscription is entirely up to you.
If you are working on behalf of several businesses, you could build one plan per client, or several plans for each client.
What is 3-way forecasting?
Many planning apps produce a simple cash flow report.
A 3-way forecast is a linked cash flow, profit & loss, and balance sheet, all working seamlessly together and completing the double-entry accounting necessary to produce complete financial statements.
Why is 3-way forecasting a big deal?
Because the Cash Flow, Profit & Loss and Balance Sheet each tell you different things about a business. Cash may be "king", but profitability, risk and valuation are important factors for both investors and business owners to understand.
Making a robust, dynamic model of a business that can be flexed and tested across time isn't easy. Brixx automates the accounting legwork so you can spend more time making better decisions about the future without worrying about cells and formulae.
What does forecast length mean?
Plan length defines how far into the future you can forecast, going up to 10 years on our highest subscription. Plans you create can be different lengths, and you can change the start date and length of a plan at any time.
What is the full report suite?
Brixx models produce a set of reports which can be drilled into to reveal the origin of the figures in the model. All reports can be viewed monthly, quarterly or yearly.
These reports currently include: Cash Flow, Profit & Loss, Balance Sheet, Financial Summary, Overheads Report, Product Detail Report and Inventory Report.
What is the financial dashboard?
Brixx models produce a dashboard of charts including a Cash Flow Chart, Cost Breakdown, Loan Repayment Chart, Asset Chart and Breakeven Chart.
How does actuals vs forecast work?
Available on all paid subscriptions, actuals vs forecast allows you to enter the actual performance of the business and compare this to your forecast in Brixx. Comparisons are displayed on the three major reports as a % variance and absolute difference.
Actuals can be entered manually, or automatically through a Xero connection.
Brixx supports live collaboration. You can share plans with other people via their email address. The recipient will be invited to register a free Brixx account, ensuring that only the desired recipient can log in and access your plan. People can be invited as editors or viewers, and as organisation members or guests. You can find out more about sharing here.
How does Brixx integrate with Xero?
Connecting to Xero brings across actuals from your Xero chart of account and matches these to your Brixx forecast. These actuals automatically update, displaying in actuals vs forecast reports as explained above.
How does Brixx integrate with Crunch?
Connecting to Crunch brings the last 12 months of income and expense data from your Crunch account to create a simple forecast. From this easy starting point you can adjust your forecast to your heart's content.
Can I change my subscription?
Yes, you can upgrade to any subscription at any point for a prorata price. Upgrading starts a new billing cycle from the date of the upgrade.
Can I cancel my subscription?
Yes, hit the cancel button on the billing tab inside your account. You'll still keep your subscription until the end of the billing period.