Financial forecasts just got a whole lot prettier with our dashboard
We have been quietly working away on completely revamping the Brixx dashboard for a while now. We think it's incredibly important to be able to visualise the future of your business. We're trying very hard to make this simple and beautiful. At the same time, we want to deliver something powerful that is really useful for analysing your cash flow forecasts, understanding your future costs and generally being aware of every part of your business.
With that in mind, every chart has been reimagined from the ground up to give you more information about your business plan and where your forecasts are going.
---
Charting the way forward
We always wanted the dashboard to give instant feedback on the items you add to your Brixx model. When you're starting to plan and setting up your own model it's important to get that feedback on the financial activities you're entering. It may even let you see them in new ways.
The old dashboard gave you a basic picture of your business plan but the new version takes it to a whole new level. Not only can you now get an impression of your loan repayments, the value of your business and your cash flow but you can drill into the dashboard by your plan structure to home in on the details.
We combined the old cash flow chart, funding requirements and income and cost breakdown charts into one new cash flow chart that does all of these jobs combined. The income and cost bars show stacks of each section in your plan which you can see the totals of with handy tooltips. It's seriously powerful when combined with the ability to spotlight any part of your plan for even more detail. More on that next.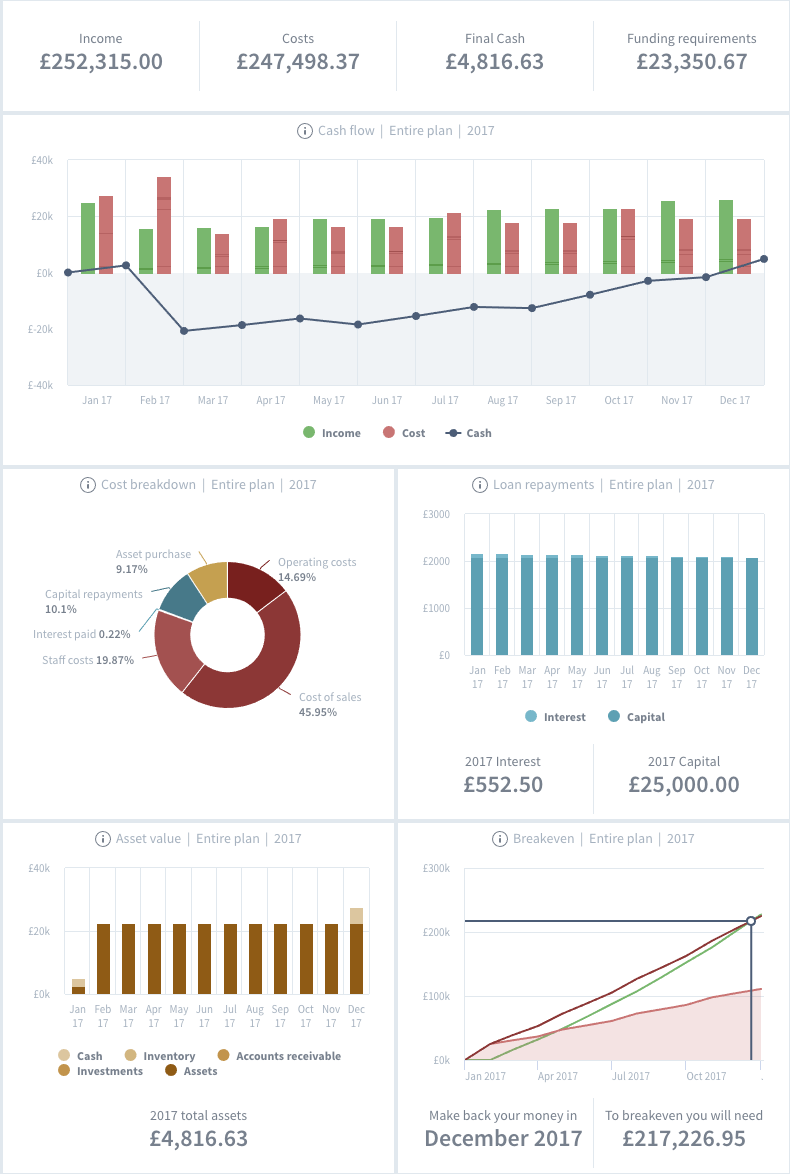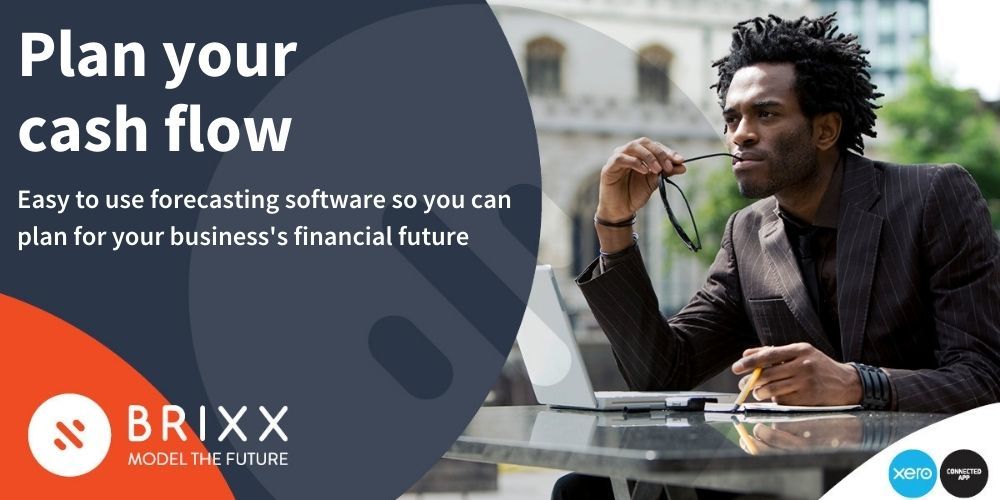 Start your free trial
---
Spotlight on your forecasts
You can manipulate the charts with the new toolbar at the top. We've retained the ability to view your dashboard in months, quarters or years and added two new controls as well:
Year-by-year view. You can now view individual years of the plan on the dashboard, including yearly totals for Income, Costs and Funding Requirments, with the option to view the entire plan timeline on the dashboard as well, of course.
Spotlight. One of the biggest new features in this release is the dashboard spotlight! This dropdown on the dashboard lets you choose a specific section or group and view in the dashboard. There are so many uses for this – as you can now view dashboards based on your plan structure you can use this to view a dashboard of any part of your business. This could be a product line, a project, or a new business opportunity! It's up to you how you build and grow your plan 🙂
We hope you find the new dashboard useful. It's a great base for us to expand on in future.
If there are any charts you would like to see, make sure you get in contact and tell us!
Get started FREE with Brixx today
and take the first steps to planning your business' future development
Start your free trial