How To Find Potential Investors To Pitch To
Having an investor pitch deck is one thing but you still need to find potential investors to present your pitch to. This is a big step to take as you may need to speak to hundreds of investors before you find the right one for your startup or business. But your business is worth it, don't give up!
Whether you're a startup, small business, or established company, depending on your funding needs, there is an investor out there for you. You may already have heard or thought of angel investors, venture capital firms, crowdfunding, etc. Here, we'll give you a quick breakdown of the top 10 ways to find investors below.
Let's talk about how you can find potential investors for your startup or business
Top 10 ways to find potential investors
5 Tips for getting ready to find potential investors
What do potential investors look for?
It may be overwhelming at first but finding investors doesn't have to be as scary as it sounds. When you believe in your startup business and your business model, you can systematically work through the steps to getting your product or service offering in front of the right investor, when you know who or what you're looking for.
---
Top 10 ways to find potential investors
Start-up launch platforms
There are a number of specific platforms that provide information, research, and assistance. They aid with all aspects of getting a business launched. These include ways of finding investors. Companies like Gust are providing a convenient channel for locating potential investors.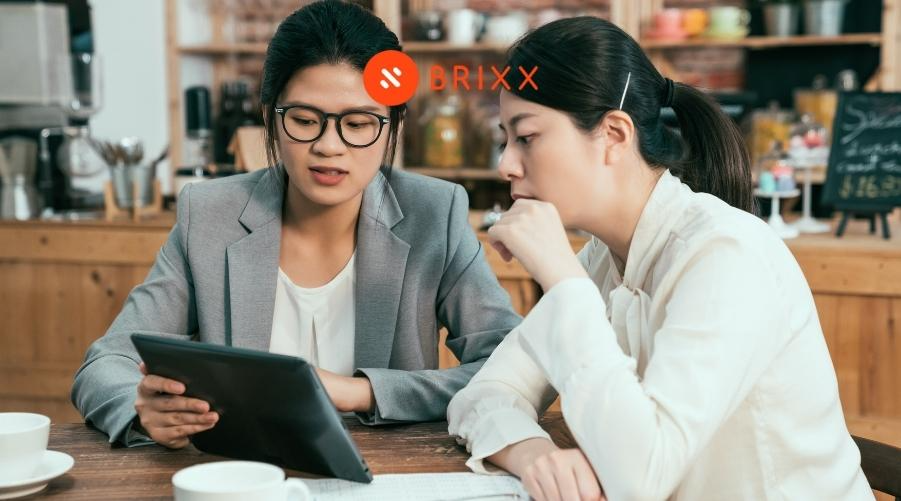 Friends and family
If you're looking for family or friends to invest in your startup or business, you should clearly lay out any repayment terms in the contract. Details should include any interest rates, partial ownership, or other stipulations. Be as upfront as you can about expectations for all parties as you wouldn't want to lose someone you care about over money.
Angel networks
You can find that angel investor who not only will invest in your start-up, but will also sit on your shoulder, offering mentorship and solid advice, and providing access to their network of contacts.
Places to start that have thousands of angel investors who provide information on the type of investments they are seeking include:
Depending on what you are looking for, you can easily find a list of Angel Networks online.
Crowdfunding sites
Crowdfunding sites are able to provide you with access to a range of different types of investors – from the general public with an interest to participate in the "next big thing" to philanthropists who believe in helping others realize their dream, to accredited investors seeking new ideas to fund. Each crowdfunding site has its own focus and way of incentivizing investors.
Private equity firms
Private equity firms give you access to everything from smaller amounts to millions in investment. They offer funds primarily to those start-ups considered to be in the early stage with great growth potential across a wide range of industries. The objective is to sell their stake a few years after investing. This enables them to reap a significant profit from investing in your company.
Online lending platforms
Nowadays there are incredible restrictions involved with getting a bank loan for a start-up. However, a new solution in the form of online lending platforms has emerged to help small businesses. These are peer-to-peer platforms, non-traditional lending sources, or large investors.
Some of these include:
Incubators and accelerators
Working with an incubator or accelerator gives you a number of resources to help your business grow and succeed. Investors that operate incubators or accelerators are primarily interested in taking on a bigger role within your company. Generally, they want to help turn your idea into a viable business model. Additionally, they provide the funding sources to make it happen.
These incubators and accelerators often offer a physical space to set up your workspace. This makes it easy to work with you directly. Generally, the space within the same building would be used by other start-ups. Additionally, it is a great way to exchange ideas and grow together. There are directories online of incubators that you can sift through to find the right one for your needs and for that of your startup.
Here are some examples of start-up accelerators:
Small business organisations
Traditional sources like the SBA and the Federation of Small Businesses, for example, are still good sources for funding. This is because more programs have been developed in recent years to stimulate each organisation's country's economy. They primarily offer small business loans and grants without any interference or stake in your business.
Professional social networking sites
LinkedIn is still a popular place to look for investors. There are also a number of other professional social networking sites that have been launched to help you connect with all types of investors. They allow you to connect across all industry specializations and business segments. The sites even connect you with investors from other countries who want to participate in the global business environment. They can help you bring your product or service to their part of the world.
Some of these include:
Personal marketing effort
You can also find investors by making a concerted personal marketing effort. This means putting yourself out there where investors are bound to find you. This includes a website, social networking sites, guest posts on established blogs and personal blog posts, conversations online, and traditional media outlets.
---
5 Tips for getting ready to find potential investors
Your business needs to check the right boxes before you go hunting to find potential investors.
Have a solid business plan in place
Having a business plan is step one. As it outlines the business model, team and owner roles, financial goals, and more, a business plan is due diligence for investing and running a business. While many choose to create a business plan from scratch, or make use of customisable templates for inspiration, there are business planning companies out there that can take the hassle out of it and perhaps offer more depth.
Get your financials in order
Clean and clear finances help provide investors with a picture of the company's overall current, and potential future, health. There are a number of key financials to include in a business plan and it is key for investors to be able to see your company's profitability.
Learn to say "no"
You are allowed to say "no" to funding offers. Not every deal may feel right for your business and going into business with the wrong investor can be a nightmare. Whether excessive interest, legal issues, or other, it's best to avoid potential investors looking to take advantage of you.
Leverage the rewards of credit to pad funds
When looking into lines of credit, credit cards, accounts, etc. for your business, you can add a quick tick in the "win" column if you can showcase that you've done your research here. By researching credit offers that allow your business to earn rewards for the money it spends, you can supplement your funds and set your business up to earn perks even after you've secured an investor.
Know what works for you and what doesn't 
Depending on what kind of control you want in your company or at what stage of funding round you're in, you should remember to go after the investors that are right for your vision. For example, angel investors allow you to retain control of your company. Equity financing or VCs look for partial ownership.
---
What do potential investors look for?
Now that you've seen the top ways business owners find potential investors, the next step is to be sure you give them what they're looking for. Investors want to fund companies that they believe will be successful and will be examining your company critically before deciding whether to take the leap. While careful consideration and execution needs to go into your business plan, management team, and financial data and projections, the investor pitch deck is a summary of all the key information regarding your business and will be the first impression investors get of your company.
Your investor pitch deck will cover details like your company overview, financial projections, success metrics, management team, the market, and more. There are a number of best practices you should follow when creating a pitch deck and a particular structure you should use as a guideline that will help it be more effective. It is important to keep in mind that investors see hundreds, thousands, of pitch decks and hear numerous pitches so creating a winning pitch deck is just the first step to getting in.
Get started FREE with Brixx today
and take the first steps to planning your business' future development
Start your free trial