5 (Not Obvious) E-commerce Integrations for Businesses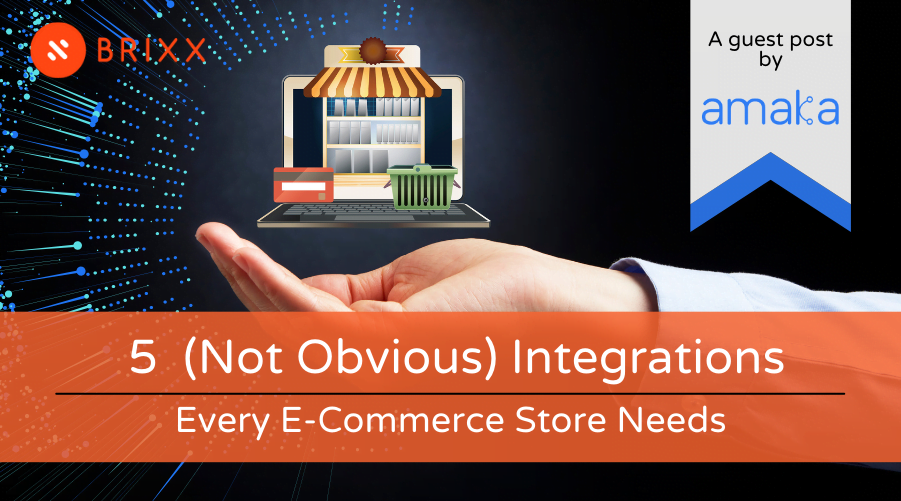 "5 (Not Obvious) Integrations Every E-commerce Store Needs" is a guest post is brought to you by Amaka – sync sales and payment transactions into your accounting software in a matter of minutes.
An e-commerce store isn't complete without all the right integrations. One of the major benefits of being an e-commerce business owner is the ability to connect your e-commerce platform to a range of other systems that can all work together in unison. These help to build stronger insights and more informed decision making.
Today, we'll take you through why you need integrations for accounting, cash flow forecasting, inventory, shipping and analytics, even if you haven't considered these before. Though these are less obvious, especially for newer businesses, they're absolutely essential to a successful e-commerce store.
---
Accounting software integration
First and foremost, an accounting integration can save you dozens of hours every month by automating your bookkeeping processes. Data is automatically synced from your e-commerce platform to your cloud-based accounting software and bank reconciliation is fast-tracked.
For example, if you use Amaka's Shopify + Xero integration, sales and payments data from Shopify is synced into an invoice in Xero every day. The integration matches transactions to your bank feed, allowing you to do your reconciliation at the click of a button. You can use our 2-Minute Express Setup, Advanced Setup, or have a free setup call with Guided Setup.
Run a Shopify store and want to get a better grasp on your books? Download Amaka's 100% free 54-page guide to Shopify accounting (no email required!). We'll take you through all the basics you need to know about cloud-based accounting software, accounting integrations, financial statements and more.
---
Cash flow software integration
Continuing on with the finance theme, another key integration for e-commerce stores is cash flow software. A large number of e-commerce businesses fail due to poor cash flow management. Brixx is the perfect example of a cash flow forecasting solution that can be integrated with your accounting system or be used as a standalone application.
Cash flow forecasting for an e-commerce business allows you to prepare for best and worst-case scenarios. Essentially, cash flow management involves making sure that you have enough cash flowing in to account for the cash that needs to flow out. Amaka's guide to Shopify accounting delves deeper into cash flow forecasting for e-commerce.
To get a better understanding of how cash flow forecasting software can improve your cash flow management, you can look at Brixx's bike shop demo. Rather than dealing with complicated calculations and spreadsheets, Brixx takes out the hard work and shows you an easy-to-understand dashboard. Brixx has the added benefit of producing a full Profit & Loss and Balance Sheet, in addition to handling the cash side of your forecasts.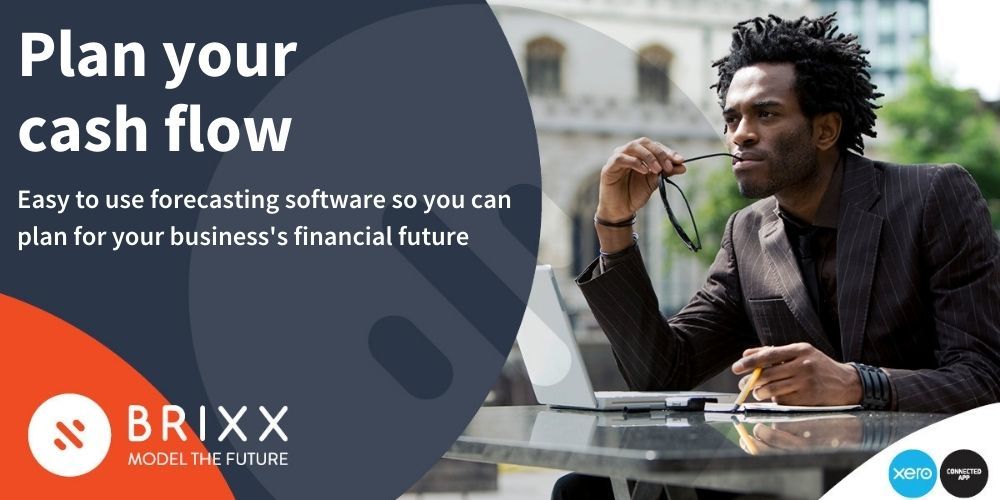 Start your free trial
---
Inventory management software integration
If you're handling your own inventory, you'll realise that it gets harder and harder as your e-commerce business grows. Integrating your store with inventory management software can help you know exactly when to order more stock and how much to order so that you don't end up with too much or too little.
On top of that, inventory management software can automate manual tasks, improve productivity and increase turnover. The earlier you start using one, the better. Most options will be able to integrate with your e-commerce platform, shipping software (more on this in the next section) and your accounting software.
Examples include:
Unleashed Software
Cin7
DEAR Inventory
---
Shipping software integration
As mentioned above, your inventory management software can integrate with your shipping software, making the warehousing and logistics side of your business much more efficient. Though your e-commerce platform will offer some basic shipping management functionality, using dedicated shipping software comes with many advantages.
Every shipping software has its own unique features but some of the most common benefits involve discounted shipping rates, multi-carrier shipping management, customisable labels, return management, bulk printing solutions and more.
Examples include:
ShipStation
Shippit
Easyship
---
Analytics software integration
Your e-commerce platform will likely give you some array of analytics. However, using external analytics software can help to give you much deeper and more insightful data into how your store is performing. In particular, if your store is running on your own website, as opposed to on a marketplace, analytics software is crucial to understanding what's working and what's not.
For example, you'll be able to get a gauge of what buttons are being clicked the most, what pages people are visiting, how long people spend on certain pages and at what points people are leaving the site. From this data, you can adjust your UI and UX to make it more customer-focused and conversion-oriented.
Examples include:
FitBiz by Amaka
Google Analytics
Crazy Egg
Optimizely
---
Key takeaways on e-commerce integrations
Knowing what key integrations your e-commerce store needs can help make a bunch of different operations run more smoothly. As you would've noticed, all these integrations talk to each other in one way or another, helping to build better insights about your business. These then lead to better decision making.
With literally thousands of integrations on the market for e-commerce businesses nowadays, it's more important than ever to take your time with research and comparison. Remember, not every integration is worthwhile. Good luck!
Get started FREE with Brixx today
and take the first steps to planning your business' future development
Start your free trial